Mercedes said the passing of their "irreplaceable" chairman "leaves a void in Formula 1".
"We haven't just lost a hero who staged the most remarkable comeback ever seen, but also a man who brought precious clarity and candour to modern Formula 1," Mercedes team principal Toto Wolff said.

"It was our honour to call you our chairman - and my privilege to call you my friend", he added.
McLaren - the team behind his 1984 victory - said he would be "enshrined in our history"
Ferrari's Formula 1 team, with which Lauda won two world championships in 1975 and 1977, said he would "remain forever in our hearts".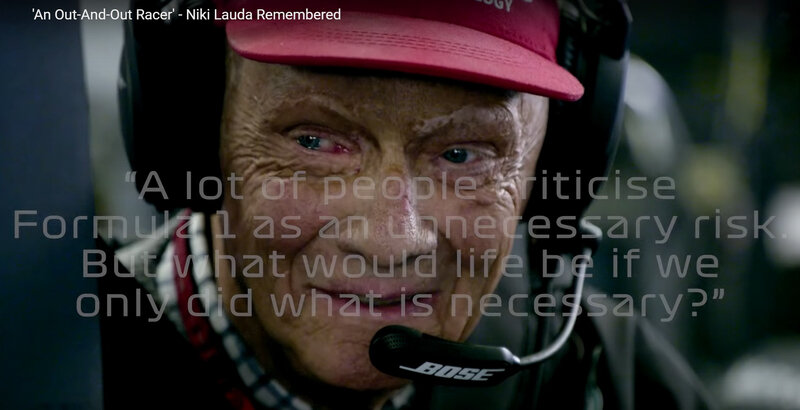 - NIKI LAUDA was an incredible Out-And-Out Racer -


- DANKE NIKI -


Tasunka Team4
( Photos ©Tasunkaphotos 2019 For Tasunka Team4 ©2012-2019)
ALL PHOTOS / Creations above are © : NOT FOR SALE ! (see below)
The exclusive copyright in the contents of this website is the property of © Copyright Tasunka Photos 2012-2019.
Any unauthorised copying of the images or other copyrighted material on this website will constitute an infringement of copyright.
Toute représentation ou reproduction intégrale ou partielle faite sans le consentement de l'auteur est illicite – photos et contenu tous droits réservés –